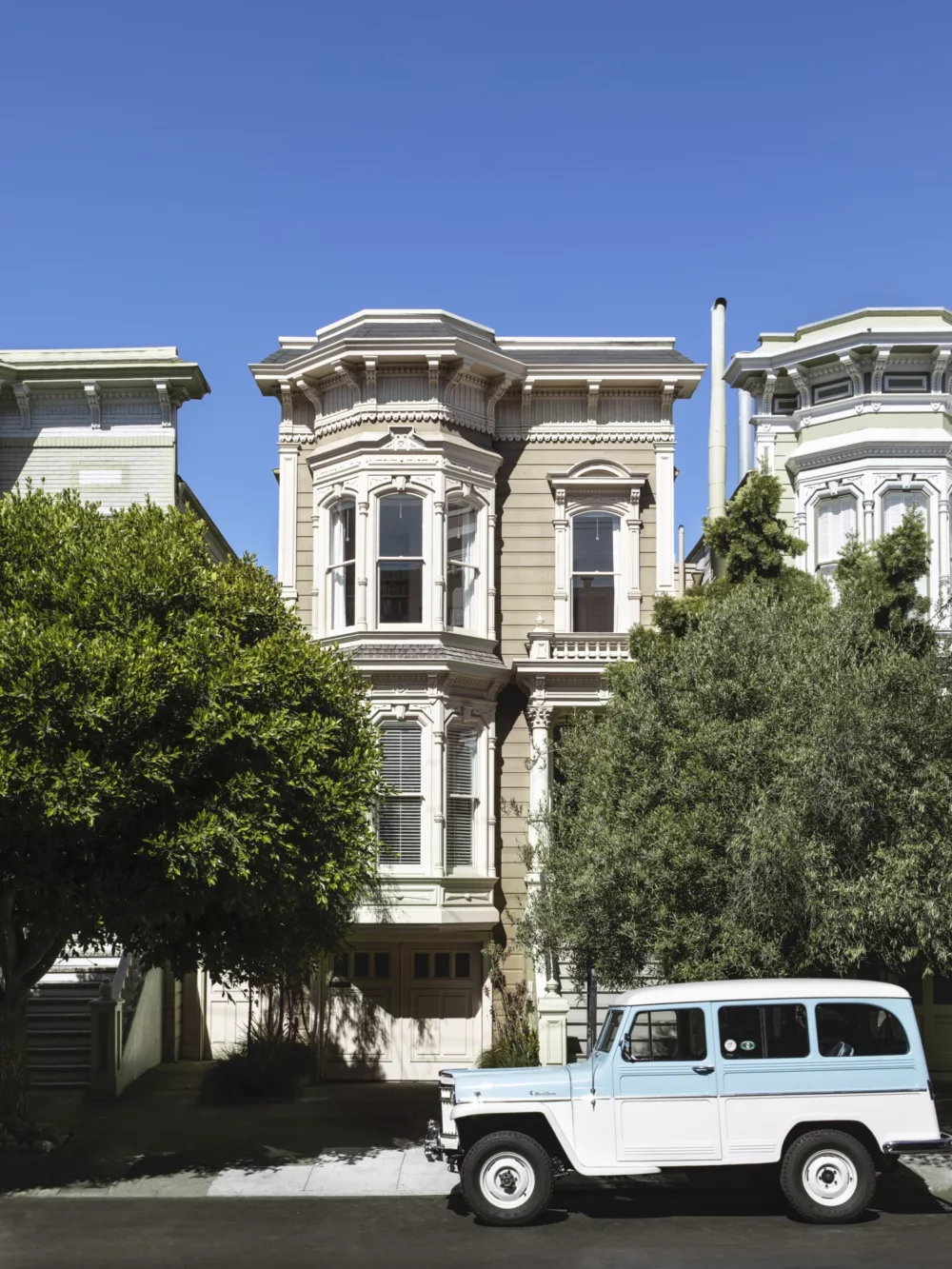 This classic San Francisco Victorian is one of nine that all share identical facades and line the west side of Broderick Street in Lower Pacific Heights. Although the entire house was remodeled with nothing left untouched, many aspects of the project retained the Victorian history of the house, and others introduced a more modern sensibility. Notably the facade of the house was fully replaced which was a major improvement over the pink asbestos shingle shell that was all that remained facing the street. 
Light enters the house from the east and west, and from above through the ceiling of a new skylit kitchen that was added in what previously was the light well on the south side of the house. Large openings were introduced between major rooms to allow the light to transfer back and forth through the house, and a wall of glass faces the garden, reversing completely the memory of the original dark Victorian. The 1883 moldings remained, and now have the new purpose of enhancing light-filled rooms that connect visually and spatially from front to back. 
Over the years the owners have collected art and furniture that add another layer of depth to the house, challenging the Victorian shell of the house to adapt to a new purpose. The architecture and interiors together make the strong statement that whether it's old or new, it's always been there, and challenge the visitor to see it any other way.
Email Project
Fun Fact
The excavation turned up old bottles and silverware from the Fairmont Hotel, causing one to speculate as to whether the owners, back in '06, may have borrowed items from the Fairmont when it was lying in rubble after the earthquake.