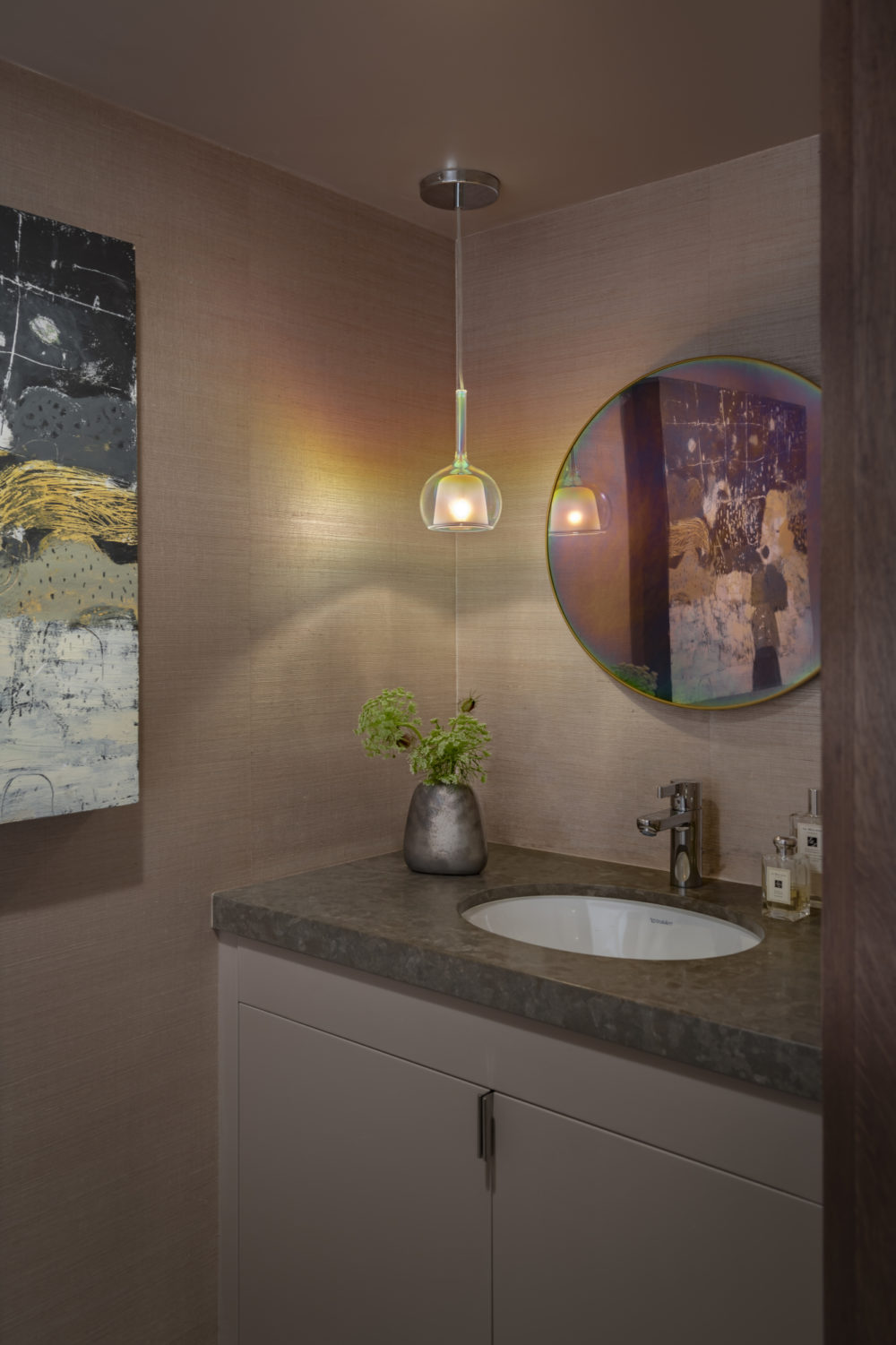 On the ground floor of a famous Beaux-Arts building commissioned in 1914 by William Randolph Hearst, a two-story unit becomes a light and art-filled home at the design direction of Butler Armsden Architects. The first priority was to bring light into the spaces, both by creating new apertures to the outside and by cloaking the home in materials that capture, diffuse and reflect light. Cutting into the floor plane of the upper floor, a narrow stair winds through a two-story space that lets light from the skylight above wash down into the living and dining spaces on the ground floor creating a vertical art gallery effect. At the top of the stair, bright white, minimal shelving showcases objects from the owner's prized collection of art, sculpture, pottery and wood carvings.

Throughout the home, a light, polished material palette and simple spatial arrangements contrast the owner's eclectic mix of paintings, art objects and vintage furniture. In the primary bedroom, a vestige of the apartment's original ornate molding, painted entirely in an eggshell white, provides an intriguing memory of the past. Soft, smooth textile finishes in the form of a buttery rug, linen curtains, and a plush beige chaise lounge give the room a comfortable feel. As the sun's patterns make themselves visible through the two story space at the core of the apartment, it's easy to see how the intersection of natural light and art define the architecture of the space.
Email Project
Special Feature
This apartment occupies the space of a former French restaurant and aspects of the décor were used in the design.
PROJECT LOCATION
San Francisco, CA
PROJECT LEAD
---
Photographer
Patrik Argast
General Contractor
JMK Construction
Interior Designer
Butler Armsden Architects
---